Norwegian Cruise Line - Cruise Ship Review - The Joy
Hold on to your hats, because we are going to give you a whirlwind tour of the beautifully renovated Norwegian Joy.
Now, you can imagine our surprise when we received an invitation for the inaugural voyage of the Joy from Vancouver to Los Angeles. (Honestly,we almost deleted the email thinking it was a joke!). After the shock wore off, and we confirmed our tickets, we packed up and headed to Vancouver!
The Joy was launched in 2017 in the Asian cruise market. In 2019, the Joy underwent an over $50 million dollar renovation to appeal to the American market, and set sail for the Pacific Coast.
In the video, if you look real close (real, real close) you can see Melissa and I enjoying dinner on Cagney's veranda as the Joy sailed under the Lions Gate Bridge.
ROOMS
We were spoiled with a spacious balcony stateroom during our voyage. The room design is sophisticated and modern and you can still see hints of its prior Asian life in some of the decor.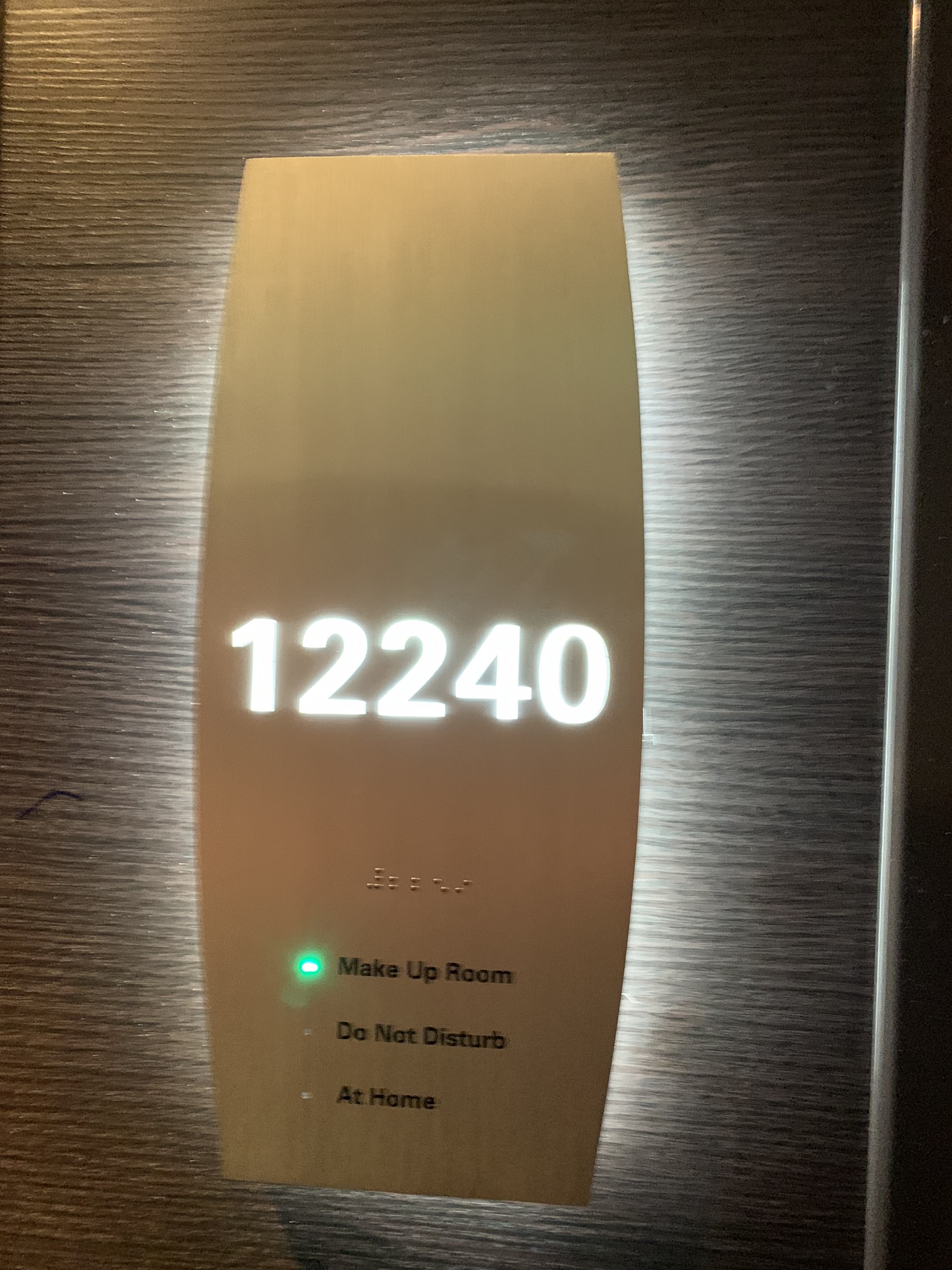 Staterooms all feature ample storage and comfortable bedding. We were especially pleased to find bedside USB ports to charge our devices.
We toured several of the rooms offered on the Joy. For families, the adjoining staterooms are a great feature. For a little extra cruise cash, try the concierge family suite. Yes, it's an interior room, but with the virtual window, you won't miss anything. And we're pretty sure the trade for 2 bedrooms, a second bathroom and more living space is totally worth it. Feel free to jump over to Norwegian's site here for a detailed description of the Joy's staterooms.
If you truly want to enjoy the epitome of luxury on the high seas, book a room in the Haven. This concierge level of the ship offers dozens of private amenities not available to the rest of your cruise buddies, including private dining, private pool, and personal in-room butler service.
THEATER
We attended both shows during our short voyage, and Footloose was the best, hands down. In fact, I'm still tapping my toes to this Broadway-style rendition of the 1980's big screen hit. You'll have a hard time staying in your seat for this one.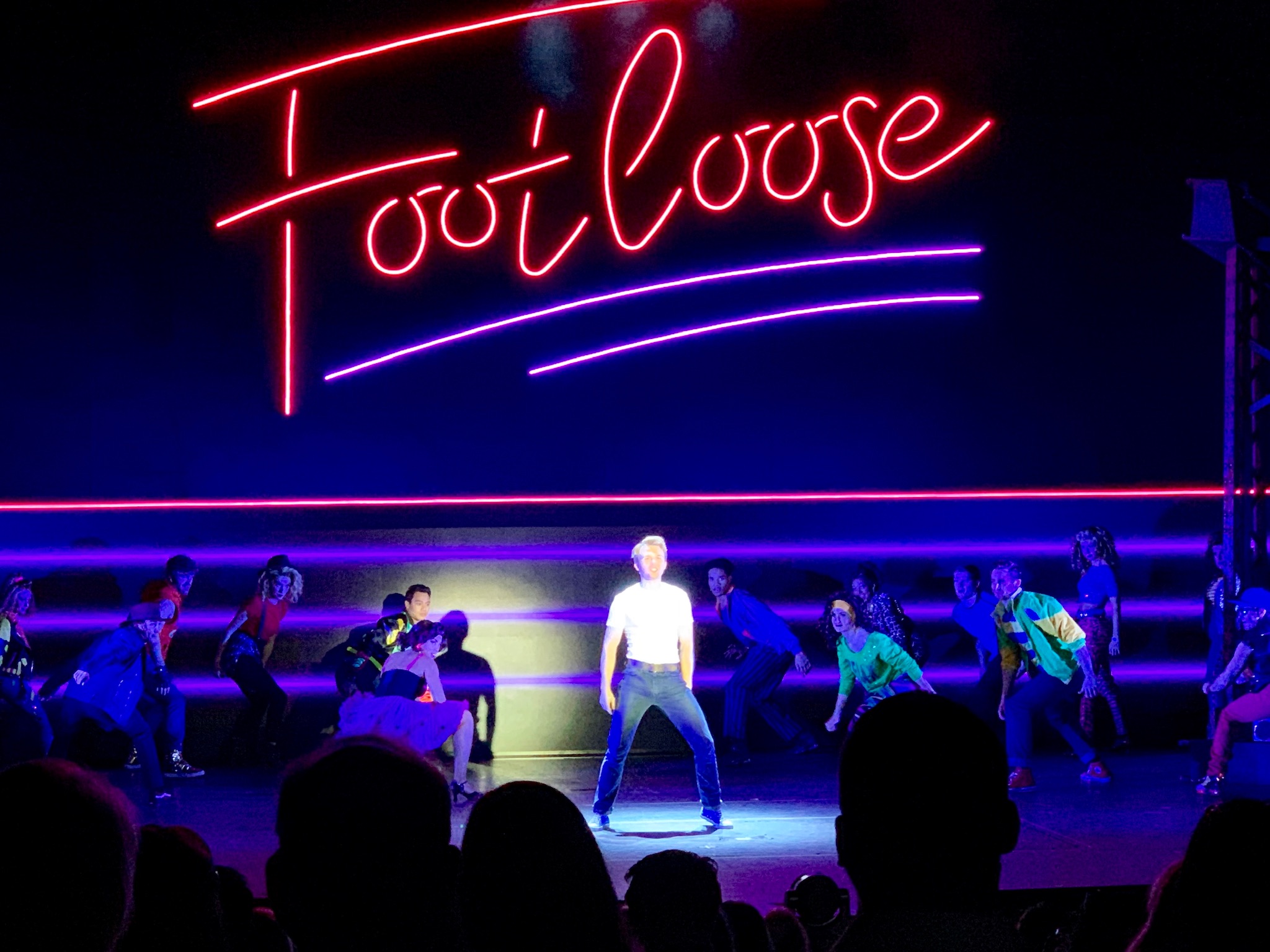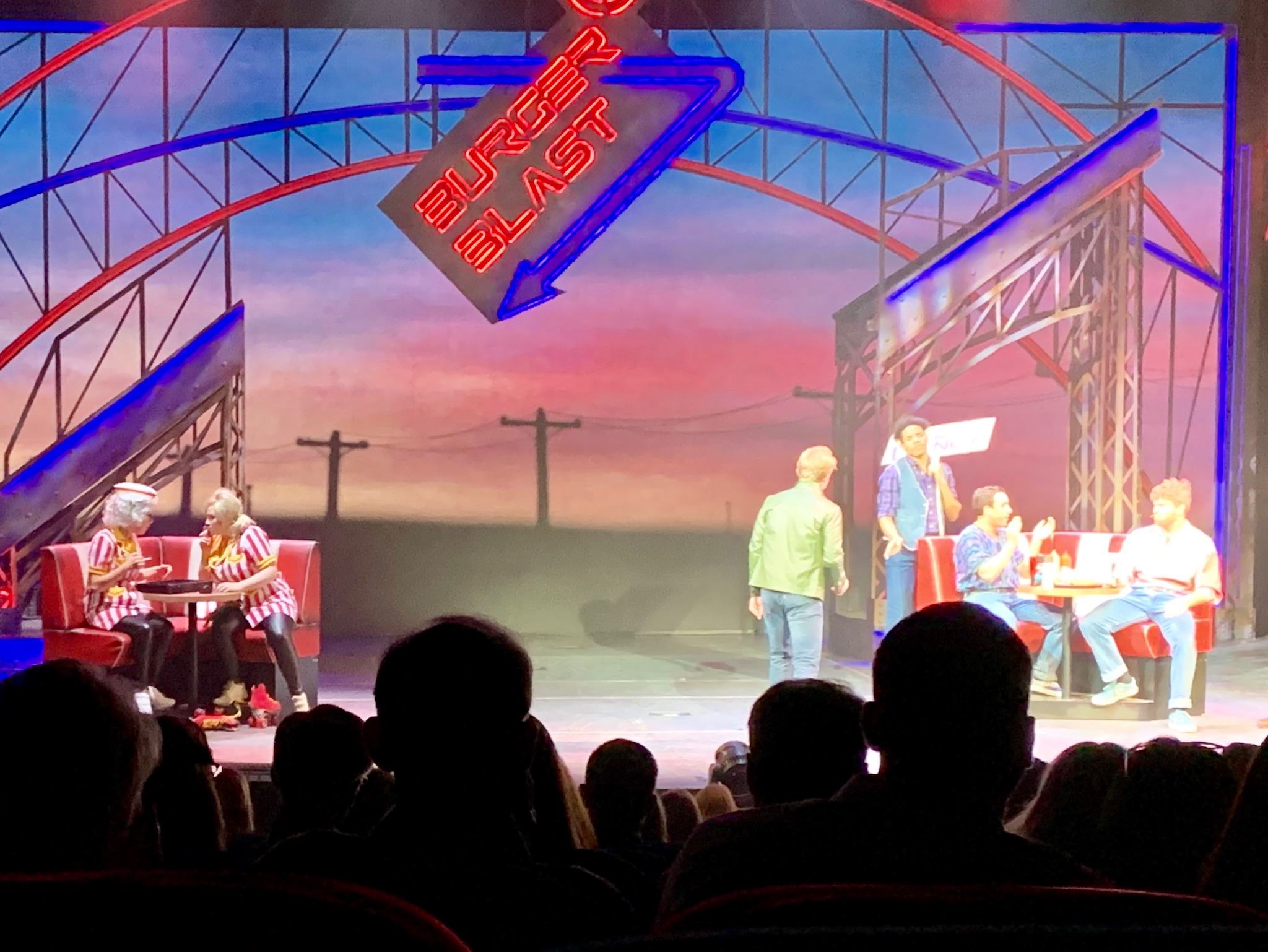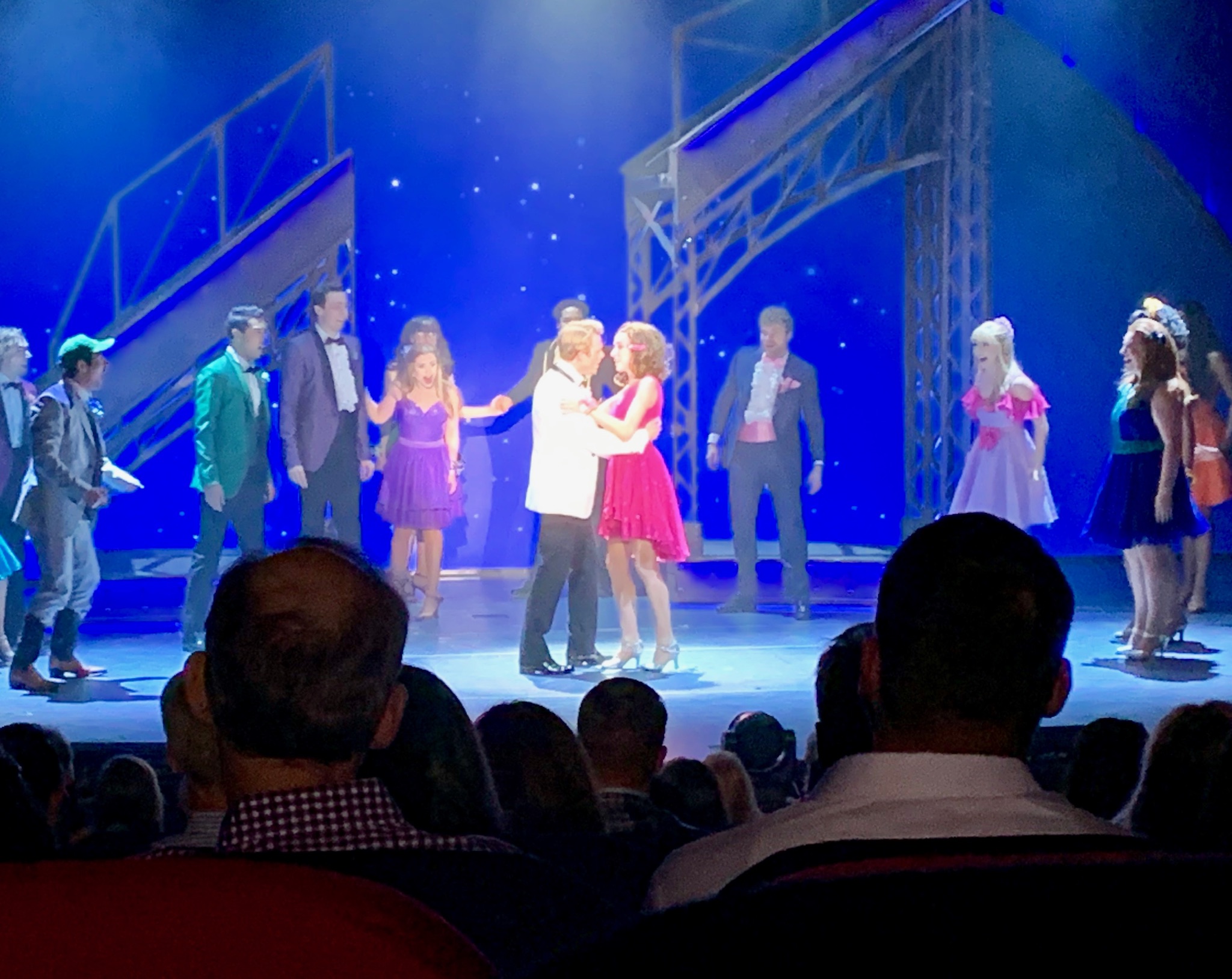 The Elements show was 'interesting'. Perhaps we have been ruined by Disney's attention to detail and over-the-top effects, but Elements just didn't speak to us. This fanciful modern dance / magic show had its moments, but overall, we left confused. Quick note for those with sensory issues, there are lots of flashing lights and loud sounds that could disturb kids (or adults) with sensory processing disorders.
SHOPPING & SPENDING $$
As with many cruise lines, Norwegian offers several nicely apportioned, high-end boutiques adjacent to the casino. Again, Disney's gift for marketing has ruined us as we were a little disappointed there weren't better options for souvenir shopping for families (or kids even). Had there been a key chain, pretty sure we would have bought it. Never fear…if you have a little extra vacation spending money there is always the casino!
TOP 5 THINGS TO DO ON THE NCL JOY
SPEEDWAY
The crowning glory for the Joy is the Speedway. This 2-level track winds across the deck of the Joy, offering excitement at 30 miles per hour. Here's a few things to know before your teens talk you into booking this cruise: this experience costs extra ($15 each race); reservations are required; no open-toe shoes are allowed (or shoes with openings, i.e. Croc Mary Janes); long hair must be tied back; no bag/purse/phone storage is available at the track so you either have to bring your butler or leave everything in the room in order to enjoy the Speedway. I regret we didn't get to zip around this exciting feature during our journey (due to the above-mentioned shoe/hair/purse requirements).
$$: The go-kart tracks are available on both the Norwegian Joy and Norwegian Bliss - but they are not included in your cruise fare. Each race, consisting of 10 laps, costs $15. Or for $199 per cruise, you can purchase an unlimited racing package
POOL DECK
The main pool deck is a little strange, with 2 small pools on each end, a couple of raised hot tubs, and a kids' aqua park surrounding a large open deck space. On the Alaskan journeys, the lack of pool real estate won't be an issue due to the cooler weather but it's something to keep in mind if you are cruising to a warmer port. The water slides are pretty impressive and we can't wait to try those out next time. (Hey,this was a business trip.)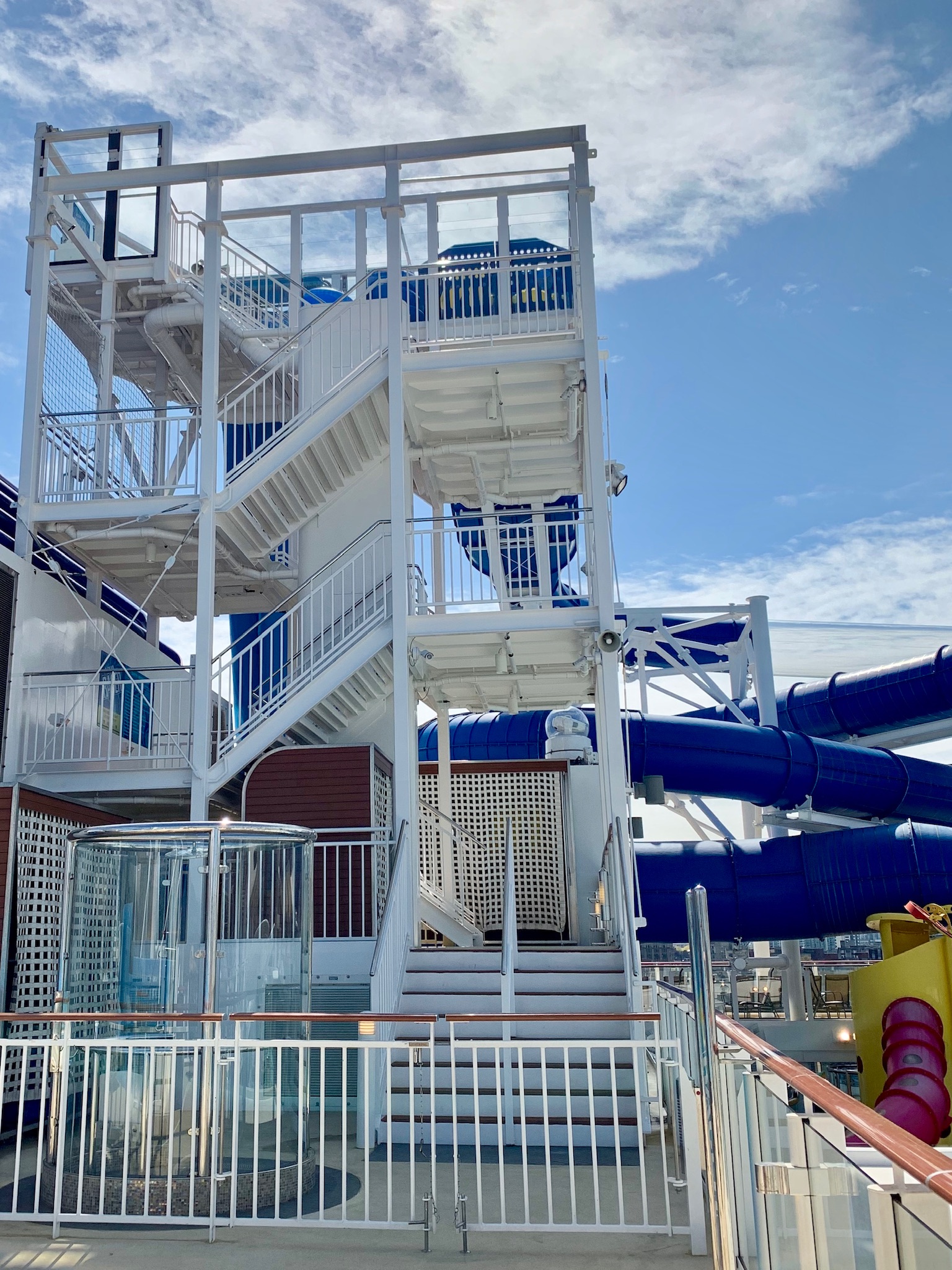 GALAXY PAVILION
This spacious gaming center offers a little bit for everyone. From state of the art virtual reality games to Skee-ball, the entire family can have fun here. Check out our post later in this series where we go into detail on family cruising with Norwegian. Only the old school games are included in your cruise fare. The fancier VR games require a surcharge.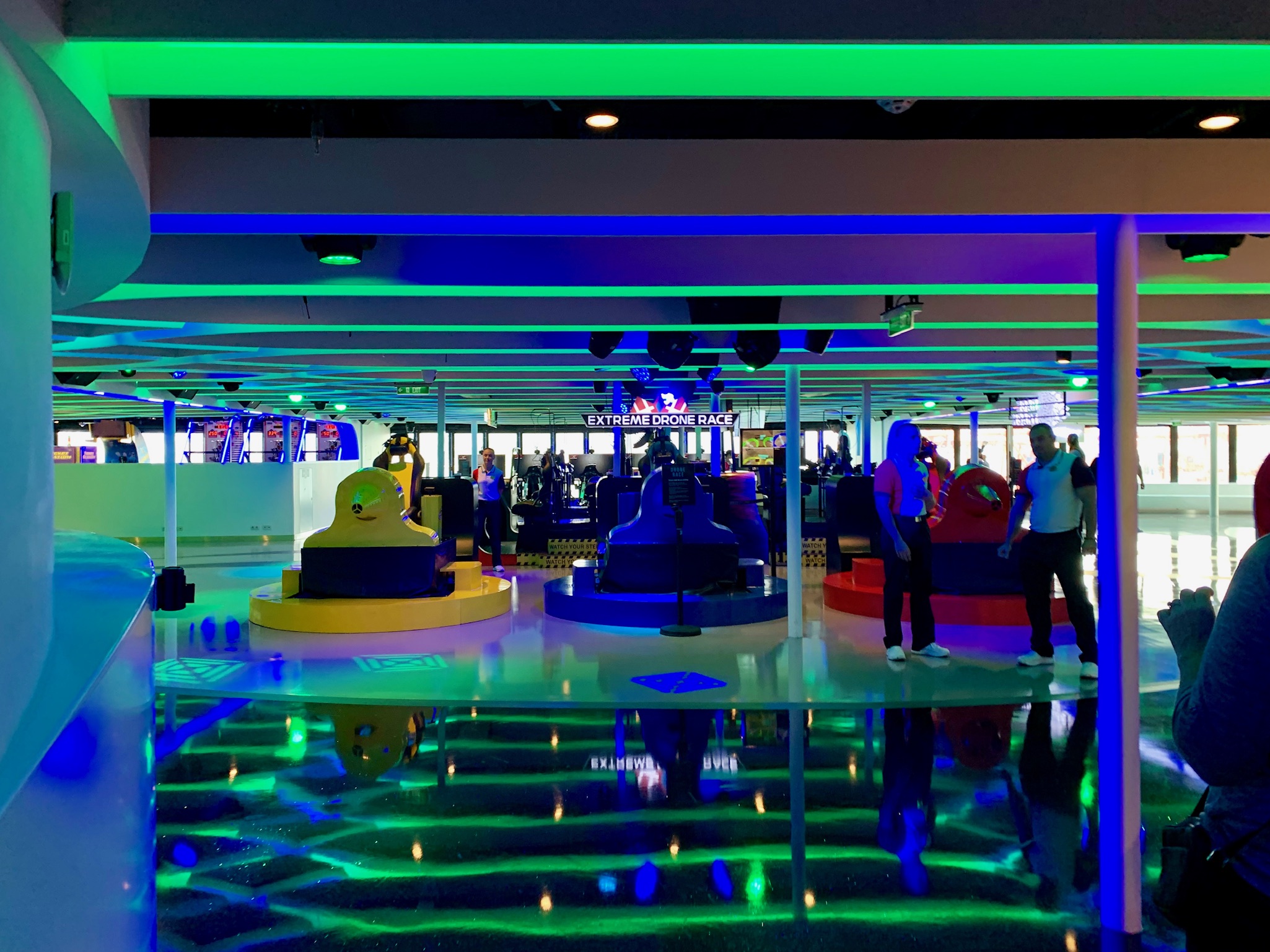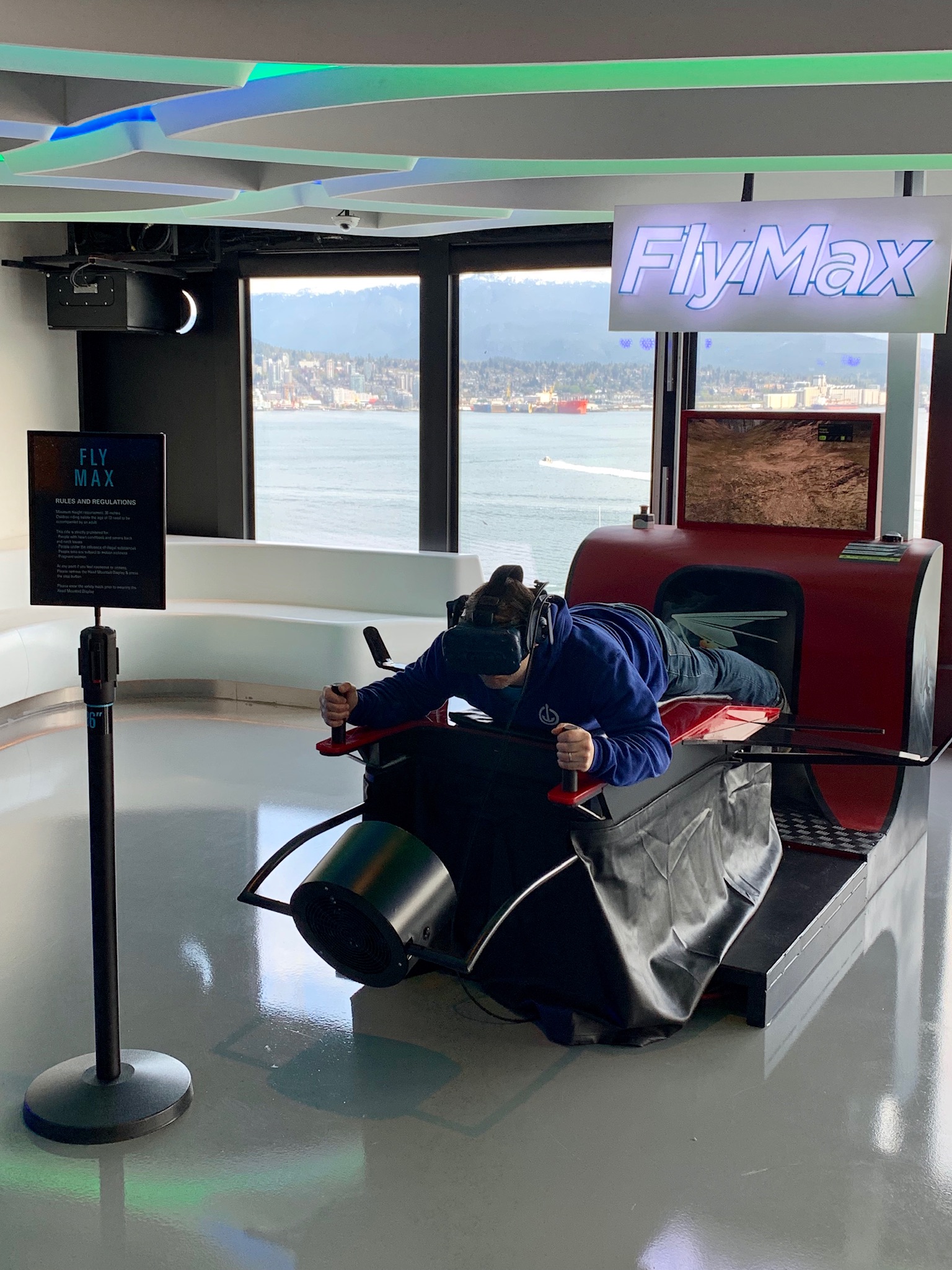 SPA
What better way to start off your vacation than a relaxing spa treatment. The Joy has a spacious spa facility that spans both sides of the ship. The hair and nail salon looked very modern and there's even a man cave where the men on board can get a hot shave. Touring the facility before we left port gave us a great opportunity to view the facilities and see everything they had to offer. The Joy also had an on-board physician experienced in Chinese medicine and acupuncture, which is an effective treatment for motion sickness.
Melissa and I took advantage of the extensive massage menu and eased our troubles away in the quiet treatment rooms. Of course, it was solely for blog research purposes. Just goes to show the lengths we will go to for our readers! (wink, wink)
LASER TAG
Pew..pew..
The laser tag area is located on the top deck and looks so cool! Players do not wear vests so you will aim at your opponent's guns when firing.
Like a few of the other fun activities, It does cost extra. It is $9.95 for one 10-minute session, or you can purchase an unlimited laser tag pass for $199 for your sailing.
Norwegian's customer service is known to be fantastic, and with one of the youngest fleets on the sea, you can't go wrong with booking a Norwegian Cruise vacation. Over the next few posts we will cover the pros and cons of family cruising with Norwegian and explore some of Norwegian's most popular cruise destinations, like Alaska and Hawaii.
Norwegian is offering some extra special specials for bookings made before the end of June 2019. View this special promotion here.
Whether you are dreaming of a journey on the seas
or exploring a distant destination
contact us today for free help planning your next escape!